Our Next Litter is planned for 2023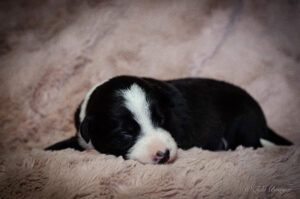 *** Remember – our Tag line is QUALITY NOT QUANTITY so please don't look for pages and pages of planned matings to scroll through for each year! We have averaged 1 litter per year over the last 13 years.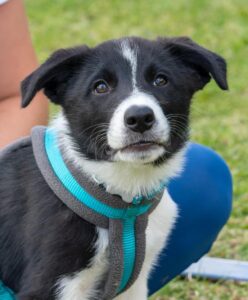 We are beginning to formulate some plans for our next litters which won't be until 2023 and 2024. With breeding nothing is ever concrete, you make plans according to the information available at the time, but we realise people like to pencil themselves on lists so if this timescale fits in with your plans please drop us an e.mail at  [email protected] and we will add you on our list to be kept informed as we make decisions. Please include information about yourself and your family, dogs, work, what you plan to do with your puppy etc. Please note we only home to loving, keen active Working (Sheep/Search and Rescue) or Sport (Obedience/Agility/HTM) homes and generally not first time Collie owners unless you have prior experience and a proven track record with another breed. We intend to home for life so are very careful when placing our pups.
Please note we do not generally breed our girls or boys before 3 years old and we do not stud out. They are our loved pets first and foremost, any breeding from them is secondary, most usually so we can continue our line.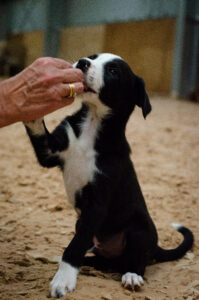 Puppy Notes – IMPORTANT PLEASE READ
We DO NOT consider ourselves a "commercial breeder", we only breed from our own dogs to continue the line to keep a pup ourselves or if a respected friend wants a pup from a certain dog and we are confident of finding the right homes for the rest of the litter. This means that due to the very high work ethic of our dogs we only place them in experienced homes who have a proven track record with high drive Border Collies.
In 2018 new laws came into effect re the breeding of puppies in England. Although we breed well under the amount of litters per year that would require a licence to be compulsory, as we already met all the legal requirements to breed under The Animal Welfare (Licensing of Activities Involving Animals (England) Regulations 2018 we decided to offer ourselves for inspection and were delighted to be awarded a 5 star 3 year Licence by our local Council (the highest possible rating). Our dogs come from strong proven working lines and we are proud of this fact.  They are highly intelligent – even on a Collie scale! (which can cause problems if they consider themselves cleverer than you!) yet they retain a fantastic loyal will to please and superb loving temperaments. Pups we have bred are already excelling in all spheres – Sheepdog Trialling, Agility, Obedience, HTM, Canicross etc – which further weighs on us to find homes where their talents are understood and brought out.  Our lines need to respect you – but not be dominated by you. They need to be nurtured carefully and allowed to get things right as youngsters – but not be pushed past their physical/mental limits at early ages because they are 'so quick' at learning.  They learn bad things as quickly as good – so don't put them in positions where they are open to that.  Always be the Undisputed Pack Leader …. or they will see a weakness and feel they have to take things into their own hands! But most importantly LISTEN to them, we are amazed the number of dog owners whose dogs are clearly telling them things and the owners just never listen or ignore it!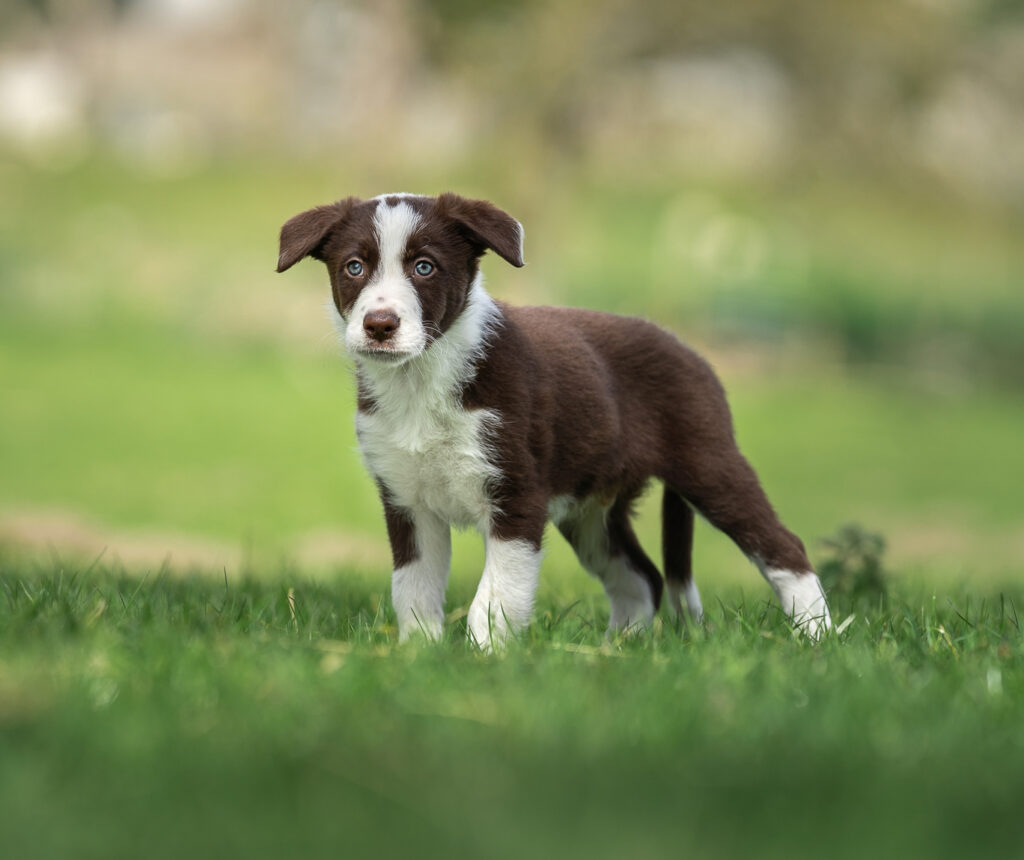 If you can do all the above then you will have a lifelong friend who will give you 110% and worship the ground you walk on.  We stand by our pups and would always take one back if the need arose, however to minimize that happening we try to choose owners carefully. Previous puppy owners are now very good friends,  they keep us updated with pups progress and come to visit when possible with friendly rivalry between siblings (and even buy us websites ;-)).
All are pups are sold under a strict NO BREEDING contract for life.  This enables us to carefully monitor the line and should any problems arise put a stop to that particular branch of breeding. Please do not buy a pup off us then approach us 3 years later to ask to breed, it just causes embarrassment between both parties and the answer will be No. Please respect our decision in this and only enquire about a pup if you understand you will not be able to breed from him/her.
When you collect your pup at 8 weeks not only will you have seen numerous videos and photos of it (plus we presume you will have been up at least once if not twice to visit), but you will get a pup who has been exposed to all household noises, children, lots of other animals including parrots, hens and horses. Your pup will have been running loose around 10 acre fields, experiencing sand, wood, soft and hard flooring under their feet, been running around in a 120 foot indoor dog agility arena, love to be recalled and most importantly being made to feel that they are invincible and ready to take on the world as Super Pup!