Esme at Comebyanaway – born February 2018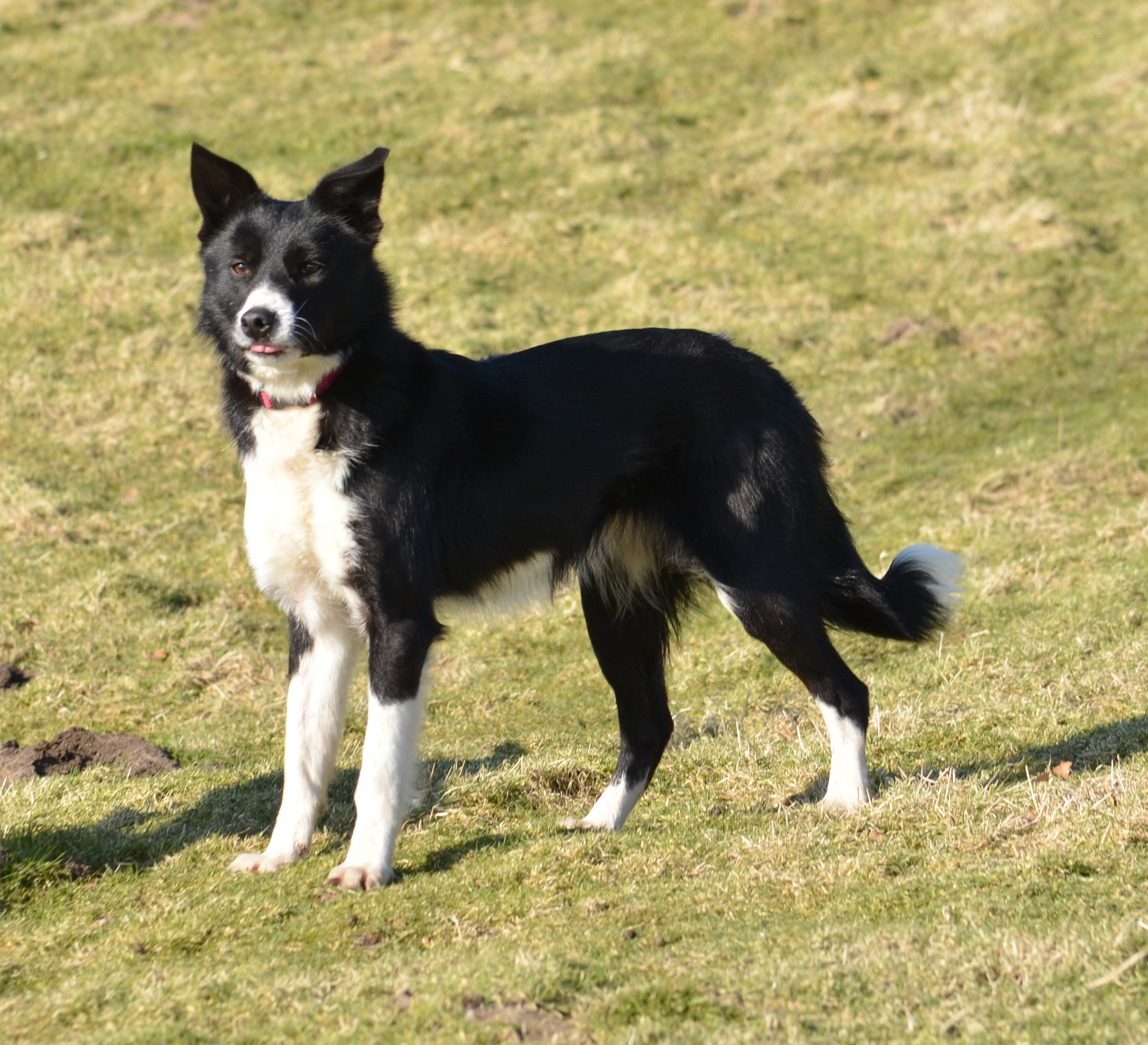 We purchased Esme from a friend at 18 months old as a part trained Sheepdog. Esme's Dad (Int Supreme Br Champion Sweep) and Red are cousins with their parents being litter siblings so Esme was a perfect fit. Esme's Sheepdog pedigree is outstanding, her Dad is (Int Sup Br Ch Sweep), paternal Grandad (Int Br Ch Wenndale Roy), half brother (Int Sup Ch Jock) and on her maternal side Aunty (Int Sup Ch Mo) and Grandad (Int Sup Ch Spot) !! Esme is a very happy and sweet dog who has fitted well into the Comebyanaway Family.
Esme has had her full bank of health tests and has come back CLEAR for EAOD, DM, CEA, Dental Hypomineralisation, Goniodsygenesis, Glaucoma, NCL, SN, MDR1, TNS and a carrier for IGS with below average hip scores. In consideration of these results and her lovely temperament Esme had her first litter of 9 pups in Spring 2021 to Feral's half brother and we kept a lovely little girl called Raven with the other pups going into Agility and Trick/Filmwork. 
Esme is very very fast and responsive and can turn like lightning and is like a cat when she jumps.
Esme's favourite day is going to the Beach, she loves running in and out of the waves.